Give a gift that keeps giving with a subscription to the season's finest flowers. Every month, our designers create original arrangements featuring the most exceptional in-season blooms—available to participants of the program only. Simply choose a subscription option below to give or receive monthly flower designs delivered straight to your door.
Available in installments of three, six, or twelve consecutive months.
Option for $100 or $200 monthly subscriptions (plus tax); select $200 for a larger presentation.
Delivery is included. The first delivery may be scheduled on the date of your choosing; subsequent deliveries will be made on the first Monday of the month.
Note: Promotion codes or upgrades cannot be used for Design of the Month.

About our July design:
Enjoy the calming colors of the sea with a tranquil gift for the home. This lovely design features lush blue hydrangea, delicate clematis, scented geranium foliage, and wisps of bunny grass in a white vase.
Click here to view the featured flowers for upcoming months.
3 Months of $100 Designs

1DOM3

3 Months of $200 Designs

2DOM3

6 Months of $100 Designs

1DOM6

6 Months of $200 Designs

2DOM6

12 Months of $100 Designs

1DOM12

12 Months of $200 Designs

2DOM12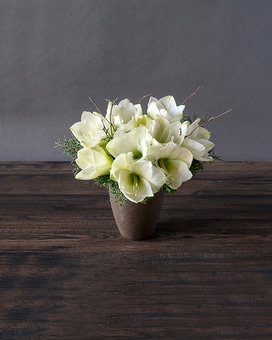 3 Months of $100 Designs - $300.00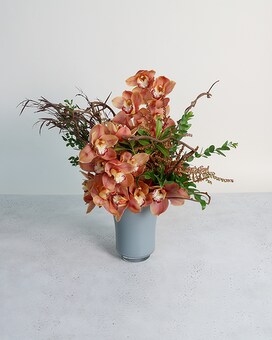 3 Months of $200 Designs - $600.00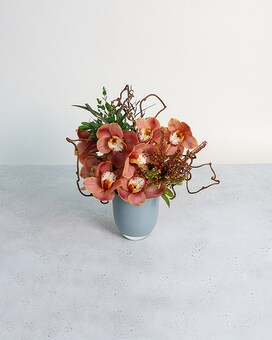 6 Months of $100 Designs - $600.00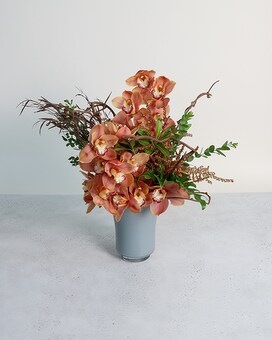 6 Months of $200 Designs - $1,200.00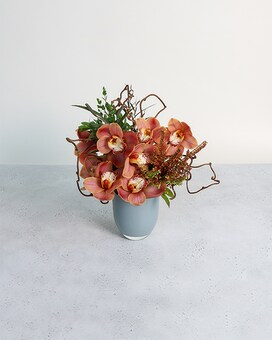 12 Months of $100 Designs - $1,200.00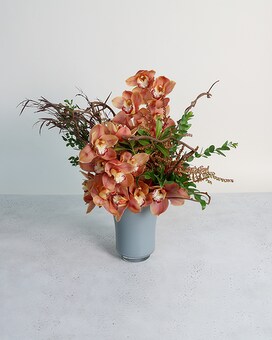 12 Months of $200 Designs - $2,400.00